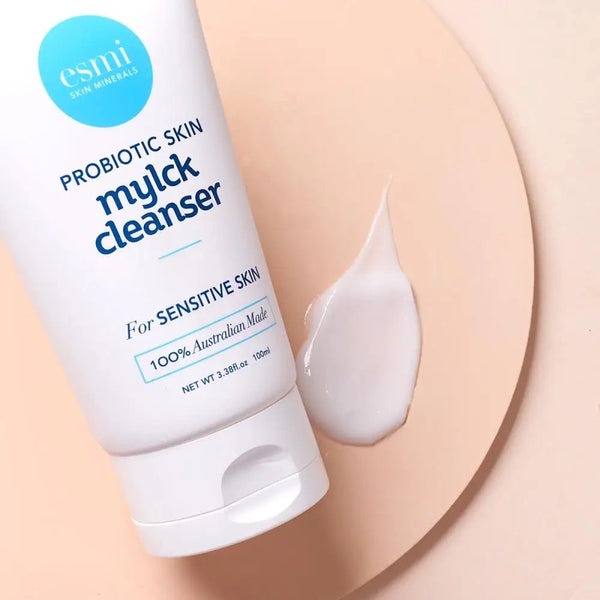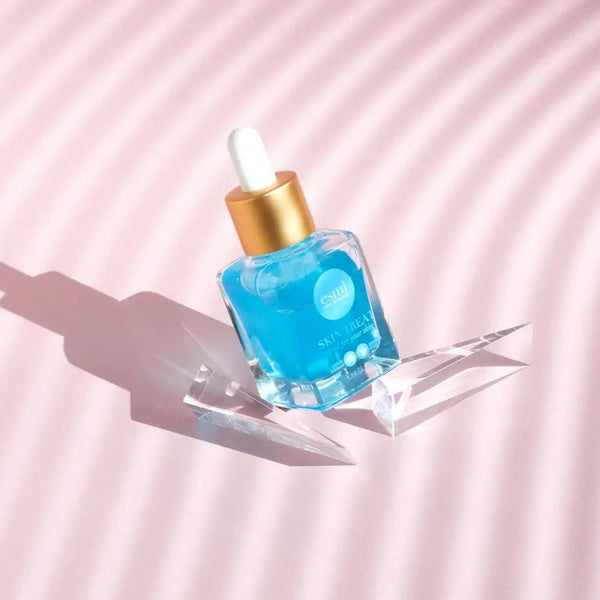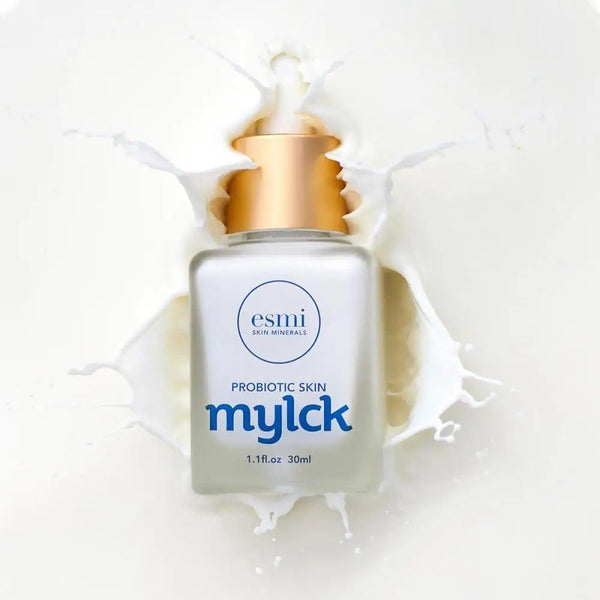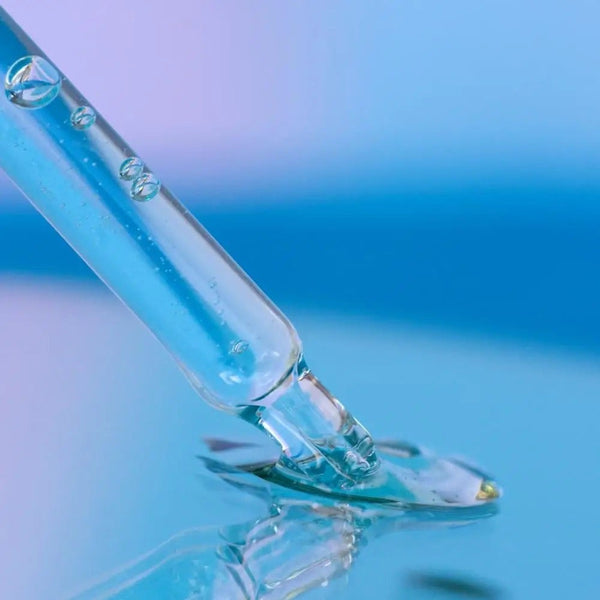 Sensitive Skin Solution Bundle
Replenish and calm sensitive skin with this skin solution. Targeted at strengthening and repairing damaged and impaired barriers to promote...
Contains Natural and Plant Derived ingredients
Replenish and calm sensitive skin with this skin solution. Targeted at strengthening and repairing damaged and impaired barriers to promote strong happy skin!
Includes:
Probiotic Skin Mylck Cleanser
Formulated with protective Probiotic Lysates to strengthen the skin's natural defence, this creamy probiotic cleanser gently lifts away impurities for clearer, softer skin and a calmer barrier.
Probiotic Skin Mylck
Help heal and strengthen hyper sensitive skin with this lightweight moisturising lotion formulated with 100% Australian made probiotics.
Hyaluronic Hydrating Serum
The esmi Hyaluronic Hydrating Serum is like a big drink of water for your skin containing triple action Hyaluronic Acid which increases hydration by 25% within 2 hours.
Sensitive Moisturiser
Nurture your skin with esmi's Sensitive Moisturiser. Restorative with lightweight nourishment, this gentle fragrance-free moisturising cream will help to strengthen and repair compromised barriers. Enriched with probiotics to increase skin microflora, allowing it to thrive and flourish for healthy, happy skin.
Gentle Refining Cleansing Toner 
Our toner has been specially formulated with hydrating ingredients to protect your skin's barrier without that dry or tight feeling. Featuring a combination of clearing agents to gently buff away dead skin and soothing ingredients that leave your skin effortlessly soft, refined and glowing. This light toner is ideal for daily use and perfectly prepares your skin to absorb nourishing serums and oils.
Charcoal Serum
An exfoliating charcoal serum to gently buff, detox and purify congested skin for a clearer, smoother complexion. Ideal for most skin types tackling blackheads, acne, and underlying skin congestion to draw out impurities, smooth rough skin and polish away pore-clogging debris.
Your Choice of Skin Shield OR Skin Snack
Skin Shield Sunscreen SPF 30
This silky smooth sunscreen for your face is enriched with skincare ingredients to protect and nourish your skin. The broad-spectrum, SPF 30 formula combines protection against UV damage with skincare ingredients that hydrate and plump your skin and fight against the first signs of ageing.
Refreshing and Hydrating Skin Snack Face Mist
Give your face a hydrating and refreshing snack through the day to help replenish, rehydrate and refresh your skin and makeup. Perfect for use when your skin is exposed to air conditioning, UV light, wind and weather or to follow after makeup application. Suitable for all ages and skin types.
What will the cost of shipping be?
All orders receive complimentary standard shipping - no minimum spend! Your order will be sent using Australia Post or DHL and can be tracked. Need your order asap? We have express shipping options available for you for a small fee. For more shipping info click here.

When will my order be sent?
Orders received by 3:00pm, Monday to Friday, will be dispatched the same day! Please note that there may be slight delays in shipping at times of high volume orders. Please also consider public holidays when checking the shipping method. If you have any concerns or questions regarding your order please don't hesitate to contact us.

Can I return the product?
We hope that you will be delighted with your order, however, we do accept returns and are happy to offer you a store credit or exchange. You'll just need to:
1. Contact us within 14 days of receiving the product and
2. Return the item unused and in original, unopened and undamaged condition.
For more information about our Returns Policy click here.
Are these products right for you?
Chat to one of our qualified beauty therapists to find out if these products will suit your skin, and get a personalised skin care routine.
How to use
How to:
AM: Cleanse, apply a pea size of the Probiotic Skin Mylck. Follow with SPF and makeup if wearing.
PM: Double cleanse, every second night apply 3-4 pumps of Toner onto a cotton pad and gently swipe it over your entire face and neck, apply a pea size of the Hyaluronic Hydrating serum, apply a pea size of the Probiotic Skin Mylck. Follow with a pea size of the Sensitive Moisturiser.
Spritz Skin Snack as needed for extra hydration throughout your day. Use on a bare face or even over makeup!