SAVE $19
Safe during pregnancy & breastfeeding
Contains Australian Native Ingredients
A potent brightening, anti-pigmentation serum with powerful melanin inhibitors and skin lightening ingredients and powerful antioxidants.
Ideal for most skin types to improve the look of pigmentation, sun damage, dull skin and enhance skin's luminosity and clarity.

This purifying brightening serum contains powerful anti-pigmentation and melanin inhibitors to target dull, uneven skin tone and dark spots caused by melasma, hormonal pigmentation, sun damage and ageing.
Bearberry extract reduces melanin production while amino acids purify, lighten and brighten dull, sallow skin. Contains 3% ethyl ascorbic acid (Vitamin C), the highest recommended level, for optimal skin brightening.
Kakadu Plum extract has one of the world's highest levels of Vitamin C and is superb for skin brightening.
Infused with antioxidant Q10 spheres to energise and feed skin cells, the brightening serum also contains liquorice for antioxidant, anti-inflammatory activity.

Why people love Pomegranate Brightening Serum:

- Powerful anti-pigmentation and melanin inhibitors
- Potent antioxidant and anti-inflammatory activity
- Targets skin pigmentation disorders
- Brightens and lightens uneven skin tone
- Energises and feeds skin cells
- Deep penetration delivers a high concentration of ingredients

Size- 30ml

*As our Skin Treats bottles are made from glass, each bottle is unique and special. The internal glass does differ from bottle to bottle, so you will find that each of your Skin Treats will sit a little differently. This with the combination of different consistencies (Gel V Oil) your product should sit just at the top of the blue esmi circle, anything over this is a nice little bonus - yay!
What will the cost of shipping be?
All orders receive complimentary standard shipping - no minimum spend! Your order will be sent using Australia Post or DHL and can be tracked. Need your order asap? We have express shipping options available for you for a small fee. For more shipping info click here.

When will my order be sent?
Orders received by 3:00pm, Monday to Friday, will be dispatched the same day! Please note that there may be slight delays in shipping at times of high volume orders. Please also consider public holidays when checking the shipping method. If you have any concerns or questions regarding your order please don't hesitate to contact us.

Can I return the product?
We hope that you will be delighted with your order, however, we do accept returns and are happy to offer you a store credit or exchange. You'll just need to:
1. Contact us within 14 days of receiving the product and
2. Return the item unused and in original, unopened and undamaged condition.
For more information about our Returns Policy click here.
Is this product right for you?
Chat to one of our qualified beauty therapists to find out if this product will suit your skin.
Benefits
Powerful anti-pigmentation and melanin inhibitors. Potent antioxidant and anti-inflammatory activity. Targets skin pigmentation disorders. Brightens and lightens uneven skin tone.
Skin Type
Suitable for most skin types to assist with reducing pigmentation and brightening the skin complexion. Suitable addition for skin concerns of melasma, hormonal pigmentation, sun damage, ageing pigmentation, dullness, sallowness. Not suitable for sensitive skin types.
Environmentally conscious skin care that delivers results—no harsh chemicals, parabens, SLSs or fillers.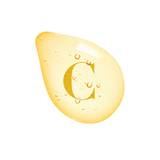 Ascorbic Acid (Vitamin C)
Helps with overall skin brightening, can also help to lighten pigmentation. Powerful antioxidant to help protect and strengthen skin cells.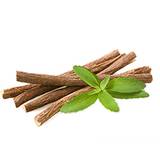 Liquorice
A natural skin lightening ingredient which helps inhibit melanin production. It's also a potent anti-oxidant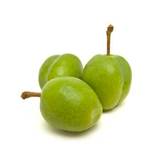 Kakadu Plum
The worlds highest concentration of Vitamin C (100 % higher than Oranges) It helps to stimulate the production of collagen, helps to reduce fine lines. Also helps to lighten and brighten the skin.
How to use
How to:
Ideal for all skin types, the brightening serum can be applied morning or night. Use the dropper to apply an amount smaller than a pearl on cleansed skin and gently massage in. Allow the serum to absorb before applying other products.
It's important to use a gentle cleanser with the Skin Treats.
Texture:
Lightweight, weightless, Gel
How Often:
For Best Results: Finish your skin treats regime with the 24k Gold Nourishing Oil to lock, seal and create a protective barrier on the skin. Protect your skin daily with an SPF and avoid excess or prolonged sun exposure. Team with Detoxifying Exfoliating Charcoal Serum, Hyaluronic Hydrating Serum, Golden Anti-Ageing Serum and Soft Skin Refining Charcoal Clay Booster for beautifully luminous results.
For Sensitive Skin Types: Apply a pearl-sized amount on cleansed skin every second night for 2 weeks, gradually increasing to every night. Can be used morning and night eventually.