Best Seller
Safe during pregnancy & breastfeeding
Contains Natural and Plant Derived ingredients
Formulated with protective Probiotic Lysates to strengthen the skin's natural defence this creamy probiotic cleanser gently lifts away impurities for clearer, softer skin and a calmer barrier.
Probiotic Lysates help heal and support skin's natural defences and have the potential to address a range of inflammatory skin conditions, including acne, by topically inserting good bacteria (probiotics) into the skin's microbiome.
esmi Skin Minerals is the first skincare brand to use 100% Australian made probiotics produced in an Australian cGMP/TGA approved laboratory.
The addition of soothing aloe vera in this clear skin probiotic cleanser calms and heals inflammation while promoting healthy moisture levels.
Skin is protected with the antioxidant, anti-inflammatory properties of camellia leaf (green tea) extract that can calm redness, target signs of ageing, and soothe acne-prone skin.
An effective probiotic acne cleanser, it removes impurities from pores without stripping the skin's important oil / moisture balance. Skin isn't left dry, tight, or irritated - just clean, calm, and supple.
What will the cost of shipping be?
All orders receive complimentary standard shipping - no minimum spend! Your order will be sent using Australia Post or DHL and can be tracked. Need your order asap? We have express shipping options available for you for a small fee. For more shipping info click here.

When will my order be sent?
Orders received by 3:00pm, Monday to Friday, will be dispatched the same day! Please note that there may be slight delays in shipping at times of high volume orders. Please also consider public holidays when checking the shipping method. If you have any concerns or questions regarding your order please don't hesitate to contact us.

Can I return the product?
We hope that you will be delighted with your order, however, we do accept returns and are happy to offer you a store credit or exchange. You'll just need to:
1. Contact us within 14 days of receiving the product and
2. Return the item unused and in original, unopened and undamaged condition.
For more information about our Returns Policy click here.
Is this product right for you?
Chat to one of our qualified beauty therapists to find out if this product will suit your skin.
Benefits
Skin is thoroughly yet gently cleansed of impurities. Maintains the skin's natural moisture balance. Calms skin and promotes healing. Primes skin for the next step in your routine.
Skin Type
Perfect for sensitive and acne inflamed skin, the cleanser balances skin and won't leave it dry or tight, just heal, protect and maintain the skin's natural barrier.
Environmentally conscious skin care that delivers results—no harsh chemicals, parabens, SLSs or fillers.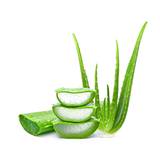 Aloe Vera
Great for dry skins and compromised skin barriers for dry, damaged and compromised skin for calming and nourishing dry, damaged and compromised skin.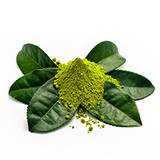 Green Tea Extract
Can help calm redness, target signs of ageing, and soothe acne-prone skin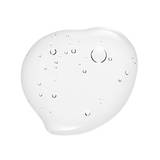 Probiotic Lysates
100% Australian made probiotic ideal for skin application that can help create an ideal environment for your skin to thrive when compromised by outside elements and bad bacteria.
How to use
How to:
Apply a pea-size amount to damp hands and gently massage on to your skin. Rinse thoroughly. Remember to cleanse twice if you are wearing makeup.
Texture:
Smooth, creamy, soft
How Often:
Cleanse twice if you are wearing makeup.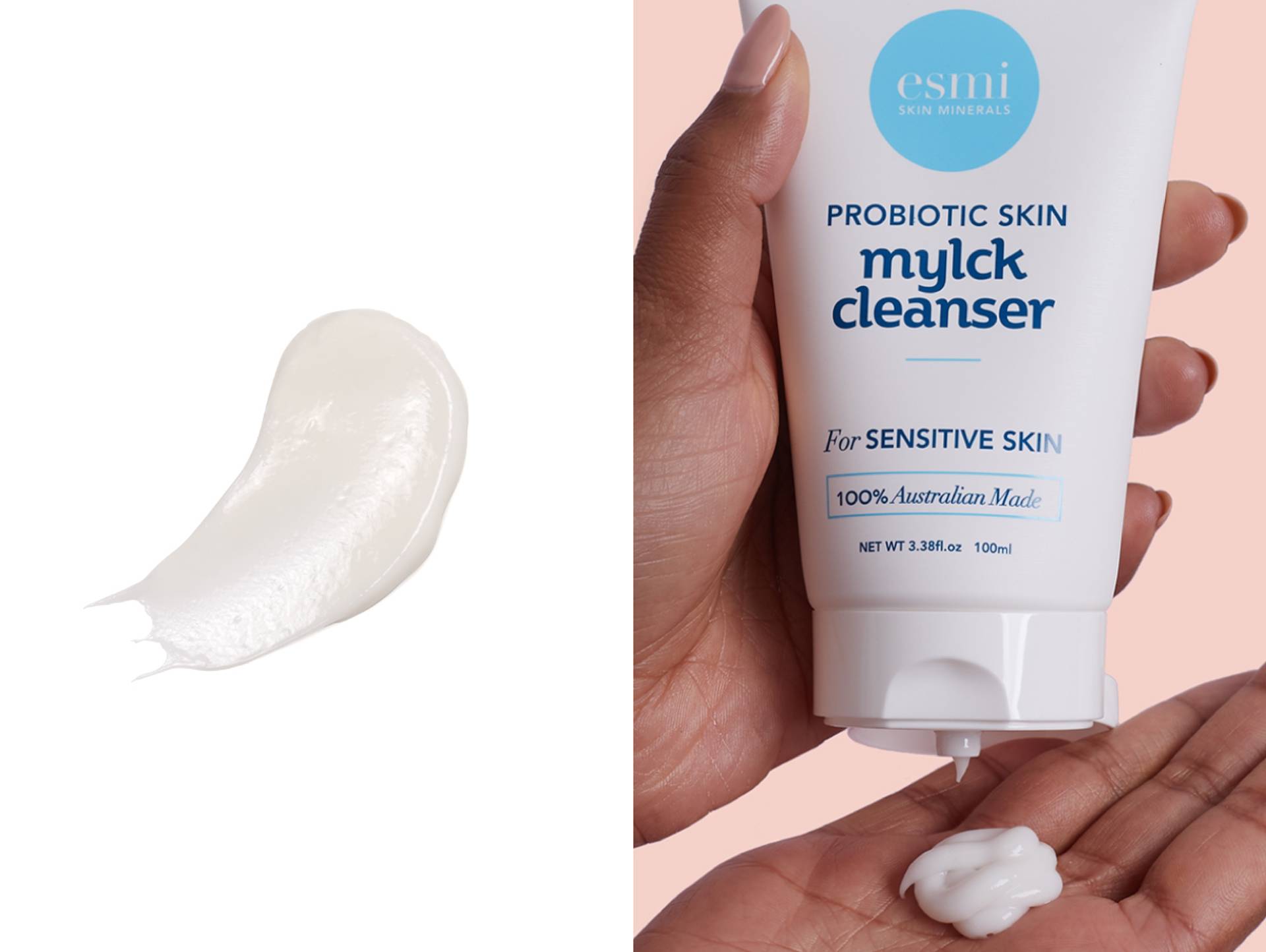 What is your age?

25 - 34

What is your main skin concern?

Dehydration,

Sensitivity

Skin Type

Combination (Oily & Dry)

The best!

This is my holy grail cleanser for my sensitive postpartum skin!

What is your age?

35 - 49

What is your main skin concern?

Sensitivity,

Fine Lines & Wrinkles

Omg 🤩🤩 so good

This is the best cleanser I've ever used

What is your age?

25 - 34

What is your main skin concern?

Breakouts

Skin Type

Combination (Oily & Dry)

So soft

Have always loved this cleanser. It feels so soft and smooth. However, i am not a fan of the new bottle/lid change. The old one with more of a spout to squeeze through was much easier to get a more controlled amount and make less mess. The new one is also harder to open/close. (First photo is old, second new)

What is your age?

18 - 24

What is your main skin concern?

Redness,

Sensitivity,

Dehydration,

Breakouts

Skin Type

Combination (Oily & Dry)

Love it!

I love this it feels so good on the skin and I have definitely noticed a difference in my skin since I started using this product!

What is your age?

25 - 34

What is your main skin concern?

Breakouts,

Sensitivity

L.O.V.E

This cleaners leaves my skin feeling clean and refreshed. I have really sensitive skin and this product doesn't irritate it or leave it feeling itchy
Reviews Loaded
Reviews Added