Limited Edition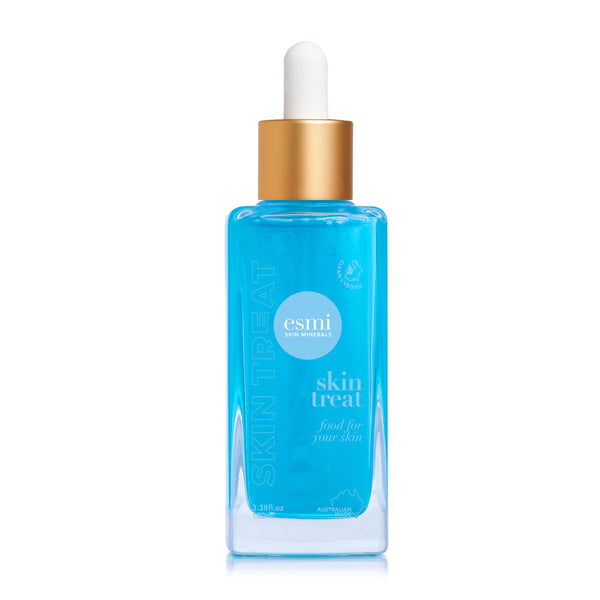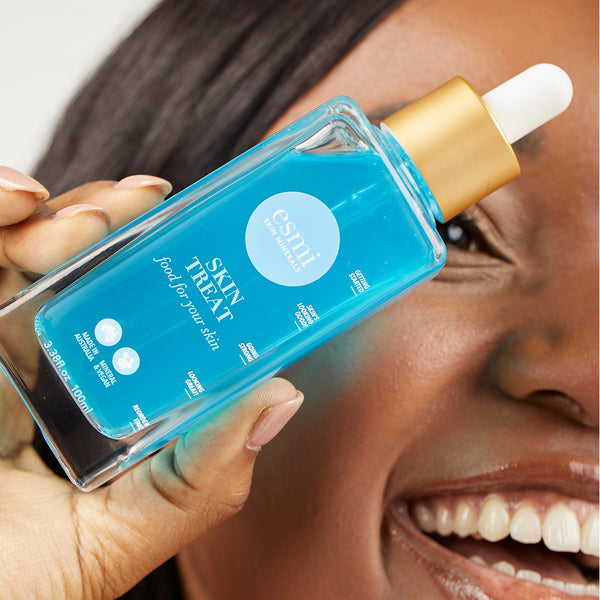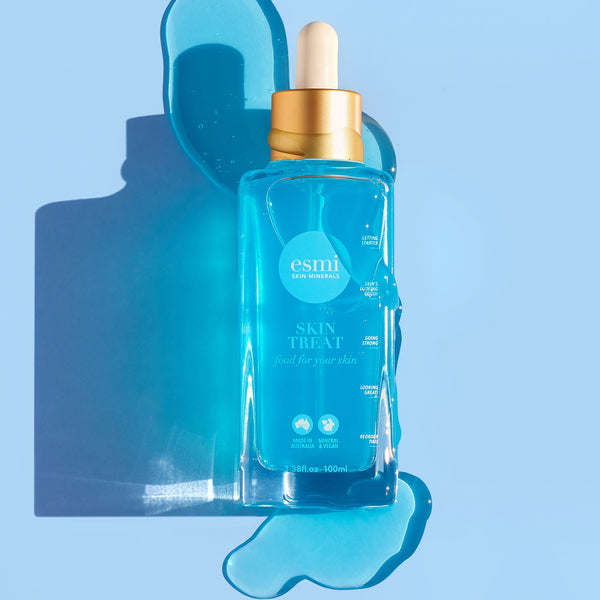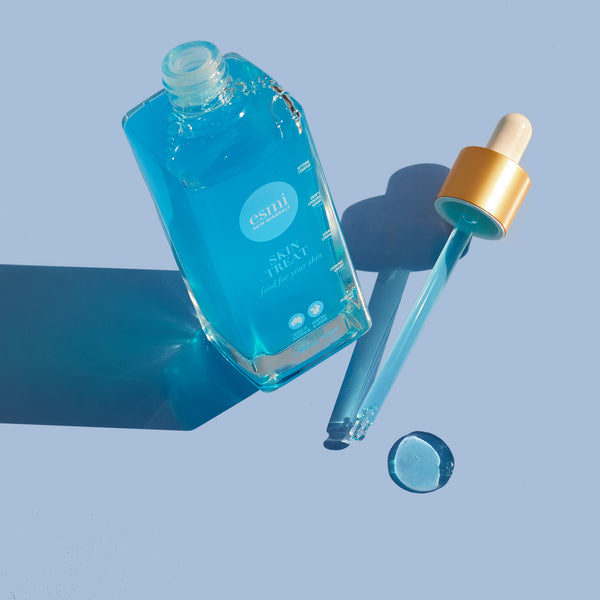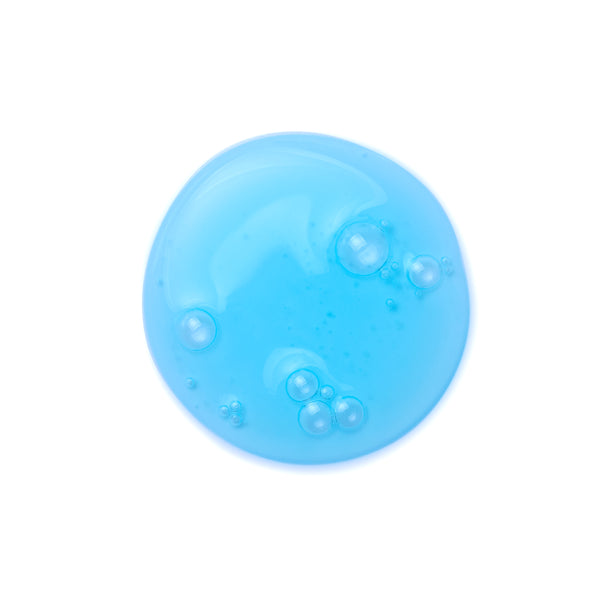 Safe during pregnancy & breastfeeding
Contains Natural and Plant Derived ingredients
Just like a big drink of water for your skin, esmi's XL Hyaluronic Hydrating Serum contains triple-action Hyaluronic Acid which increases hydration by 25% within 2 hours. Yes, you read that right! 😍
Our award-winning product Hyaluronic Hydrating Serum is environmentally-conscious and has over 1,400 five-star reviews from our verified customers.

To combat dehydration for all skin types, the skin cell's water content can be replenished with a hydrating serum containing hyaluronic acid. Using hyaluronic acid for skin in the form of a serum means thirsty face cells receive much needed moisture quickly.

The hydrating serum isn't a moisturiser, it works by attracting water to the deeper layers of skin on the face and rehydrating cells from the inside out. This hydrating serum with hyaluronic acid needs to be followed by a moisturiser or face oil on top to lock in the moisture for best results.

The hydrating serum contains niacinamide (Vitamin B3) for skin repair, restoration and to regulate oil flow which in turn aids in breakout prevention. It also contains allantoin to promote cell longevity, and of course hyaluronic acid for pure hydration. Shop our 5-star, award-winning hydrating face serum.

Size: 100ml
What will the cost of shipping be?
All orders receive complimentary standard shipping - no minimum spend! Your order will be sent using Australia Post or DHL and can be tracked. Need your order asap? We have express shipping options available for you for a small fee. For more shipping info click here.

When will my order be sent?
Orders received by 3:00pm, Monday to Friday, will be dispatched the same day! Please note that there may be slight delays in shipping at times of high volume orders. Please also consider public holidays when checking the shipping method. If you have any concerns or questions regarding your order please don't hesitate to contact us.

Can I return the product?
We hope that you will be delighted with your order, however, we do accept returns and are happy to offer you a store credit or exchange. You'll just need to:
1. Contact us within 14 days of receiving the product and
2. Return the item unused and in original, unopened and undamaged condition.
For more information about our Returns Policy click here.
Is this product right for you?
Chat to one of our qualified beauty therapists to find out if this product will suit your skin.
Benefits
The esmi Hyaluronic Hydrating Serum is like a big drink of water for your skin containing triple action Hyaluronic Acid which increases hydration by 25% within 2 hours.
Skin Type
Perfect for all skin types and ages, our hyaluronic serum is the best hydrating serum for dehydrated skin.
Environmentally conscious skin care that delivers results—no harsh chemicals, parabens, SLSs or fillers.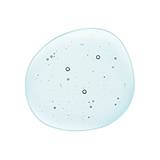 Hyaluronic Acid
Wide spectrum and triple action. Holds 1000x it weight in water for complete skin hydration and improvement in fine lines and wrinkles for hydration and skin plumping.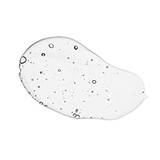 Niacinamide (Vitamin B3)
Improves the appearance of large pores and uneven skin tone for skin restoration and maintenance. Great for skin restoring and repairing problematic skin.
Allantoin
Helps to condition and protect the skin, promotes skin healing.
How to use
How to:
Dispense a pearl size amount of serum from the dropper onto fingertips and massage into the face after cleansing or exfoliation. Can be used morning and night on your skin and around the eye area. Finish your Skin Treats routine with the 24k Gold Nourishing Oil or Acai Skin Balancing Face Oil to lock, seal and create a protective barrier on the skin for maximum hydrating effects.

It's important to use a gentle cleanser with your skin treats and to protect your skin daily with sunscreen.

Texture:
Lightweight, Gel, Weightless.

Total 5 star reviews: 40
Total 4 star reviews: 1
Total 3 star reviews: 0
Total 2 star reviews: 0
Total 1 star reviews: 0
100%
would recommend this product
What is your age?

25 - 34

What is your main skin concern?

Dehydration,

Dullness,

Fine Lines & Wrinkles

Skin Type

Combination (Oily & Dry)

Simply the best

… better than all the rest. This is my must have! Love love love it. I can not live without it anymore. This serum does wonders- my skin literally soaks it all up and I always feel 100% better after using it.

Using it in my morning and night routine after cleansing. And I have it all sizes- one for travel, one for home and one for on the go. Because I just love it so much.

What is your age?

35 - 49

What is your main skin concern?

Fine Lines & Wrinkles

Skin Type

Combination (Oily & Dry)

My Favourite

The hyaluronic is my number 1 product, if I could only use 1 this would be it!

What is your age?

18 - 24

What is your main skin concern?

Breakouts,

Dehydration,

Fine Lines & Wrinkles,

Blackheads & Congestion

Skin Type

Combination (Oily & Dry)

Unreal

I have used about 3-4 other hyaluronic hydrating serums and none of them are anything like this! Every other serum broke me out and felt sticky on my face but not Esmi! It's definitely a staple for me in my skincare routine now, I love how super lightweight it is and absorbs into my skin so easily. I hands down believe this product has changed my skin for the better and it's definitely something I can't live without. Absolutely love the glass bottle as you can reuse them for other things around your home! Absolutely 12/10 amazing, cannot praise this product enough!

What is your age?

35 - 49

What is your main skin concern?

Sensitivity,

Fine Lines & Wrinkles

I'm Blue

Yo, listen up here's a story

About a serum that lives in my world

Its great all day and all night and everyday my day starts with this

I wear it inside and outside.

Blue liquid gold in a blue little bottle

And a hydrating feel and everything is great for Esmi

And myself and everybody around

'Cause they see I have the best skin so listen (so listen, so listen, so listen)

I'm blue, da-ba-dee-da-ba-di

Da-ba-dee-da-ba-di, da-ba-dee-da-ba-di

Da-ba-dee-da-ba-di, da-ba-dee-da-ba-di

Da-ba-dee-da-ba-di, da-ba-dee-da-ba-di

What is your age?

35 - 49

What is your main skin concern?

Dehydration,

Fine Lines & Wrinkles

Must have

Love this product. I buy two for the year! Keeps my skin hydrated all year round.
Reviews Loaded
Reviews Added