Best Seller
Safe during pregnancy & breastfeeding
Contains Natural and Plant Derived ingredients
Pure gold skin care helps counteract signs of premature skin ageing with antioxidant action. The oil's luxurious 24k gold flakes improve elasticity, boost blood circulation for a glowing complexion and increase firmness to smooth fine lines and wrinkles.
Non-greasy, it's perfect for combination to dry skin as a moisturiser to address dryness, dehydration, ageing, fine lines and wrinkles on face, neck, and decolletage.
The trio of coconut, jojoba and avocado oils are excellent moisturisers, rich in skin-saving fatty acids and a combination of powerful vitamins and antioxidants.
Our gold face oil also contains Rosehip oil - a wonderful skin repairer. Brimming with tissue and cell regeneration fatty acids and antioxidants Rosehip oil can address signs of ageing and pigmentation, hydrating and healing damaged skin.
The beautifully calming scents of ylang ylang and geranium soothe the senses as the oil is massaged into the skin.


Why people love 24K Gold Nourishing Oil:
24-karat gold leaf flakes
Improve skin elasticity and collagen levels
Potent antioxidant
Rich in anti-inflammatory properties
Skin is more youthful and radiant
Calming with ylang ylang and geranium
Gold Serum vs Gold Face Oil - when to apply each one in your skincare routine
24k Gold Nourishing Oil is designed to be used as a moisturiser. If you are using a gold serum, apply the serum after cleansing and then follow with the gold face oil as a moisturiser.


Size- 30ml


*As our Skin Treats bottles are made from glass, each bottle is unique and special. The internal glass does differ from bottle to bottle, so you will find that each of your Skin Treats will sit a little differently. This with the combination of different consistencies (Gel V Oil) your product should sit just at the top of the blue esmi circle, anything over this is a nice little bonus - yay!
What will the cost of shipping be?
All orders receive complimentary standard shipping - no minimum spend! Your order will be sent using Australia Post or DHL and can be tracked. Need your order asap? We have express shipping options available for you for a small fee. For more shipping info click here.

When will my order be sent?
Orders received by 3:00pm, Monday to Friday, will be dispatched the same day! Please note that there may be slight delays in shipping at times of high volume orders. Please also consider public holidays when checking the shipping method. If you have any concerns or questions regarding your order please don't hesitate to contact us.

Can I return the product?
We hope that you will be delighted with your order, however, we do accept returns and are happy to offer you a store credit or exchange. You'll just need to:
1. Contact us within 14 days of receiving the product and
2. Return the item unused and in original, unopened and undamaged condition.
For more information about our Returns Policy click here.
Is this product right for you?
Chat to one of our qualified beauty therapists to find out if this product will suit your skin.
Benefits
Addresses dryness, dehydration, ageing, fine lines and wrinkles on face, neck, and décolletage.
Skin type
Perfect for combination to dry skin as a moisturiser.
Environmentally conscious skin care that delivers results—no harsh chemicals, parabens, SLSs or fillers.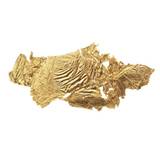 24K Gold
Aids with skin repair and will assist with collagen depletion to help reduce fine lines.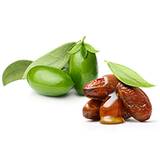 Jojoba Seed Oil
Has been shown to mimic the sebum flow in the skin, due to this jojoba oil is used to condition, soften and hydrate the skin. Helps to regulate oil flow. Has antibacterial qualities that help control control bacteria in the hair follicle.
Rose Hip Oil
For a boost of antioxidants and anti-inflammation to aid skin regeneration, wonderful for all skins types even breakout prone through to eczema.
How to use
How to:
Ideal for combination to dry skin, use the dropper to apply 2-3 drops of oil directly to the palm of the hand and massage into cleansed skin after applying other skin treats. Can be used morning and night and around the eye area.
It's important to use a gentle cleanser with the 24k Gold Nourishing Oil.
Pair with the Hyaluronic Hydrating Serum for the ultimate rehydration and skin plumping.
Texture:
Nourishing, softening, moisturising oil.
How Often:
Can be used morning and night and around the eye area.
We've got answers
We believe every person deserves to feel empowered, confident and experience good skin health. We're here to help answer any questions, and help you with your skin journey.
Chat with us
We are here to aswer your questions.
When using a facial oil and serum from the Skin Treats range, the order to apply your skin care is as follows:
Morning: Cleanse, serum, face oil, SPF protection, makeup application. Evening: Cleanse, serum, face oil, eye treatments.
If you are using an esmi Skin Treat Duo, apply after the cleansing step.
How to apply Skin Treats:
Serum: Dispense a pearl size amount of serum from the dropper onto fingertips and massage into the skin after cleansing or exfoliation.
Face Oil: Use the dropper to apply 2-3 drops of oil directly onto your palm and massage into cleansed skin after applying the serum.
The best oil and serum face treatments contain natural and plant-derived ingredients as well as actives that specifically target your main skin concerns. We believe in being kind to your skin and 'feeding it' (as you would your body) daily with only the very best ingredients.
Protect and repair skin: vitamin C, 24k Gold, niacinamide (Vitamin B3) Address ageing concerns: peptides, green tea extract, 24k Gold, vitamin C, and rosehip oil Hydrate skin: hyaluronic acid Moisturise skin: aloe vera, stearic acid, and avocado oil Skin brightening: vitamin C, pomegranate extract, and liquorice extract
Our range of skin treat serums and face oils include above plant-based ingredients and actives (plus more!) to suit all your skin care treatment needs.
esmi Skin Treats are designed to be used daily in your morning and evening routine. To indulge your skin in a weekly treatment at home add a mask or exfoliation treatment in addition to your serum, face oil or Duo.
Apply products in this order for a weekly treatment: Cleanser, mask or exfoliation treatment, serum, face oil, eye treatments.
If using a Duo, apply at the serum step and follow with eye treatment.