Contains Natural and Plant Derived ingredients
A moisture boosting miracle worker, this serum delivers long-lasting hydration to restore under-eye skin to youthful looking radiance - a fresher, firmer, depuffed eye area.
This lightweight serum delivers continuous moisture and nourishes a tired, dehydrated eye area diminishing puffiness while plumping and firming fine lines.
Supremely hydrating yet lightweight, Hydrating Eye Serum is a potent formulation of marine extracts, antioxidants and a moisture-retaining hyaluronic acid to prevent transepidermal water loss while nourishing skin. The result? A more supple, softer and brighter eye area.
Plankton Extract. Eyedeline™ is a luminosity promoting, anti-puff and rejuvenating agent, smoothing lines and combating the signs of tiredness and ageing in the delicate skin area: dark circles, eye bags, and wrinkles.
Delivering multi-depth hydration, Hyaluronic Acid is a big drink for the skin. Helping attract and maintain moisture it visibly plumps fine lines and improves moisture retention for the wrinkle prone, dehydrated eye area.
MariMoist@REG; (Chondrus Crispus Extract, Sodium Hyaluronate) treats, protects, and instantly hydrates and softens dry skin.
Wildberry Harvest is a bioactive complex from 3 Australian berries that deliver hydration, nourish the skin. This berry potent trio is rich in antioxidants, vitamins, minerals and fruit acids.

Why people love Hydrating Eye Serum:

- Long-lasting hydration for the delicate eye area
- Fine lines and wrinkles are diminished
- Lightweight and fast-absorbing
- Depuff under eye bags
- Potent berry antioxidants nourish and rejuvenate

Size- 15ml
What will the cost of shipping be?
All orders receive complimentary standard shipping - no minimum spend! Your order will be sent using Australia Post or DHL and can be tracked. Need your order asap? We have express shipping options available for you for a small fee. For more shipping info click here.

When will my order be sent?
Orders received by 3:00pm, Monday to Friday, will be dispatched the same day! Please note that there may be slight delays in shipping at times of high volume orders. Please also consider public holidays when checking the shipping method. If you have any concerns or questions regarding your order please don't hesitate to contact us.

Can I return the product?
We hope that you will be delighted with your order, however, we do accept returns and are happy to offer you a store credit or exchange. You'll just need to:
1. Contact us within 14 days of receiving the product and
2. Return the item unused and in original, unopened and undamaged condition.
For more information about our Returns Policy click here.
Is this product right for you?
Chat to one of our qualified beauty therapists to find out if this product will suit your skin.
Benefits
Long-lasting hydration for the delicate eye area. Fine lines and wrinkles are diminished. Lightweight and fast-absorbing. Depuff under eye bags.
Skin Type
Suitable for all skin types, including sensitive. Great for first time eye serum users, and prevention of ageing.
Environmentally conscious skin care that delivers results—no harsh chemicals, parabens, SLSs or fillers.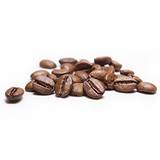 Caffeine
Caffeine is a master skin tightener, helping firm skin and banish under-eye puffiness by draining excess fluid from the area.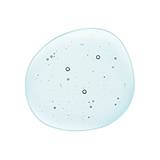 Hyaluronic Acid
Wide spectrum and triple action. Holds 1000x it weight in water for complete skin hydration and improvement in fine lines and wrinkles for hydration and skin plumping.
How to use
How to:
After cleansing or exfoliating, and before moisturizing, apply a grain of rice-sized amount (per eye) and massage to below the eye area and above on to the brow bone in an outwards motion.

To fill the glass dropper, you must squeeze the top of the dropper BEFORE you put it in the bottle. If you squeeze the dropper whilst inside the bottle, it creates an air bubble and the dropper tends to only pick up air. Being careful not to get the product in your eyes, massage until the product has completely absorbed. Follow with an eye cream or skin treats as usual.
Texture:
Lightweight, weightless, Gel.