Contains Natural and Plant Derived ingredients
esmi Oily Hair Shampoo is a refreshing Sulphate free shampoo that will gently but deeply cleanse to balance oil production, remove debris and sweat build up without stripping your scalps natural moisture barrier.

Feed your hair and skin with ESMI BIOME™ – EB02 a biome blend of probiotic lysates specifically tailored to help balance oil production and prevent the overgrowth of bacteria to restore scalp and hair health.
Niacinamide balances scalp and sebum production, as well as improving hair health. Peppermint Extract will rebalance and enhance the appearance of oily hair, improving overall scalp health.
Best for Dandruff / Mild Seborrheic Dermatitis.

Size: 240ml
What will the cost of shipping be?
All orders receive complimentary standard shipping - no minimum spend! Your order will be sent using Australia Post or DHL and can be tracked. Need your order asap? We have express shipping options available for you for a small fee. For more shipping info click here.

When will my order be sent?
Orders received by 3:00pm, Monday to Friday, will be dispatched the same day! Please note that there may be slight delays in shipping at times of high volume orders. Please also consider public holidays when checking the shipping method. If you have any concerns or questions regarding your order please don't hesitate to contact us.

Can I return the product?
We hope that you will be delighted with your order, however, we do accept returns and are happy to offer you a store credit or exchange. You'll just need to:
1. Contact us within 14 days of receiving the product and
2. Return the item unused and in original, unopened and undamaged condition.
For more information about our Returns Policy click here.
Is this product right for you?
Chat to one of our qualified beauty therapists to find out if this product will suit your hair.
Benefits
Balances oil production, provides anti-inflammatory properties, helps increase scalps good bacteria for a healthy skin biome, gentle but deep cleansing, assists with barrier strengthening, Antioxidant properties, Sulphate-free & colour safe formulation.
Scalp/Hair Type
Oily, breakout-prone, itchy scalp. Best for Dandruff / Mild Seborrheic Dermatitis.
Environmentally conscious hair care that delivers results—no harsh chemicals, parabens, SLSs or fillers.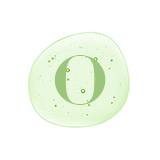 esmi Biome™ - EB02 OILY
A biome blend of probiotic lysates specifically tailored to help with an oily, inflamed scalp and oily hair.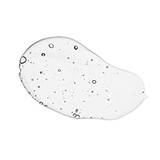 Niacinamide (Vitamin B3)
Improves the appearance of large pores and uneven skin tone for skin restoration and maintenance. Great for skin restoring and repairing problematic skin.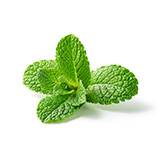 Peppermint Extract
Rebalances and enhances the appearance of oily hair, improves overall scalp health.
How to use
How to:
Apply Shampoo to your hand, and lightly lather with water.
Massage into wet hair for a few minutes to remove dirt and residue. Rinse thoroughly.
Repeat to cleanse hair and scalp. Follow with your favourite esmi Conditioner.

Still have questions? Try our Hair Care Quiz
Trying to find the best product for your hair?
Take our Hair Care Quiz today to easily find the best product recommendations for your particular concern.
What is your age?

25 - 34

What is your main skin concern?

Breakouts,

Cystic Acne,

Pigmentation,

Blackheads & Congestion,

Dehydration

Nice shampoo

Nice shampoo, don't notice any product buildup after prolonged use.

What is your age?

25 - 34

What is your main skin concern?

Dehydration,

Sensitivity,

Dullness,

Fine Lines & Wrinkles,

Redness

Actually works

This is my second bottle of shampoo and I was tempted to stop using it purely so I could really see the difference but will keep going for now. I have noticed my hair isn't as greasy, so I am very happy with that. The shampoo itself is beautiful and worth every dollar. You only need a small amount but I do a double wash to get a good lather.

What is your age?

18 - 24

What is your main skin concern?

Sensitivity

Skin Type

Combination (Oily & Dry)

All I can say is…WOW!

For years I have been searching for a good shampoo & conditioner - and have found the holy grail of hair care! 🙌

I have a sensitive, oily scalp. I have had such trouble with shampoos & conditioners in the past, my biggest issue being that my hair would feel itchy, oily and gross and look as such the very next morning after washing it.

I use a small amount of the Oily Hair Shampoo, it has a great lather, pleasant scent and leaves my hair feeling very clean. I pair this with the Dull Hair Conditioner, again only needing a small amount. My hair feels like it has life again! It feels so clean and healthy, it's soft and the products leave a super light pleasant scent in the hair. The biggest plus for me is that my hair is no longer itchy and oily the day after washing. Will definitely be buying again!!

What is your age?

35 - 49

What is your main skin concern?

Fine Lines & Wrinkles,

Pigmentation

Skin Type

Combination (Oily & Dry)

Love

I would not have thought to order this shampoo however after answering the quiz questions this was the recommendation. Very happy with this product and love the fact it's sulphate free and I really notice that it doesn't strip my scalps natural moisture barrier. No regrets, will definitely order again

I do not recommend this product

What is your age?

35 - 49

What is your main skin concern?

Blackheads & Congestion

Skin Type

Combination (Oily & Dry)

Not worth it for me :(

I love Esmi skin products but this shampoo & conditioner didn't meet my expectations. I've tried it twice now and the same results each time, had to use double the amount of shampoo I usually would and my hair still feels greasy afterwards. Not worth the money, it's very expensive for a very small bottle.
Reviews Loaded
Reviews Added